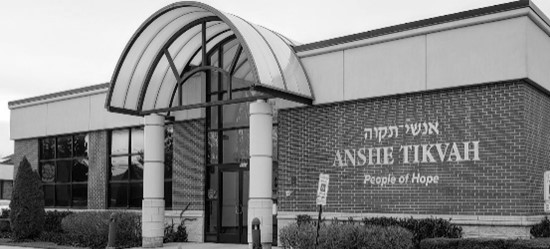 July 2021
Shalom Friends,
Anshe Tikvah proudly announces our Chanukat Habayit, the Dedication of the Anshe Tikvah Congregational Home, Kleiman Campus for Jewish Hope & Healing and Tikvah Center for Jewish Recovery & Healing on August 27-29, 2021. During the weekend, there will be a full schedule of events for various members of the community. In honor of the dedication, we will be printing a Commemorative Book.
The proceeds from this book will help both Congregation Anshe Tikvah and the Tikvah Center for Jewish Recovery & Healing so that both will be able to expand programming and service the congregants and the community.
This Commemorative Book will be distributed at all events during the Chanukat Habayit August 27th-29th celebrations and will be posted on the Congregation Anshe Tikvah website. In addition, a list of all Business Advertisers (name, address and phone number) will be emailed to all our members and the hundreds of people who attend our High Holy Day Services. What a terrific way to advertise to our local community! Anshe Tikvah is a 501c3 organization and your contribution may be tax deductible as a charitable or business expense.
Here is the link and a QR code to the form to fill out if you would like to purchase a tribute or ad. You may share this link with other interested people. All ad submissions are due by August 6th.
https://docs.google.com/forms/d/e/1FAIpQLScuuJlX1zE_7jSnnPrGUi6FkvUG2sg5_gr9eupnsyQns01HmQ/viewform?vc=0&c=0&w=1&flr=0
Thank you in advance for your generosity and your participation in this wonderful endeavor.
L'Shalom,
Anshe Tikvah